PHOTONEWS: Railway Track Laying At Apapa Port Completed
The CCECC is definitely leaving no stones unturned in making sure they finished the track from Ebute Metta to Apapa Seaport. The Apapa Seaport will relieve the ever-busy Apapa roads as cargoes can now move from Apapa directly to Ibadan dry port.
It will be recalled that in December, the minister of transportation, Mr Rotimi Amaechi with the MD of NPA, Hadiza Bala Usman both inspected the construction site of the railway track to access the level of work.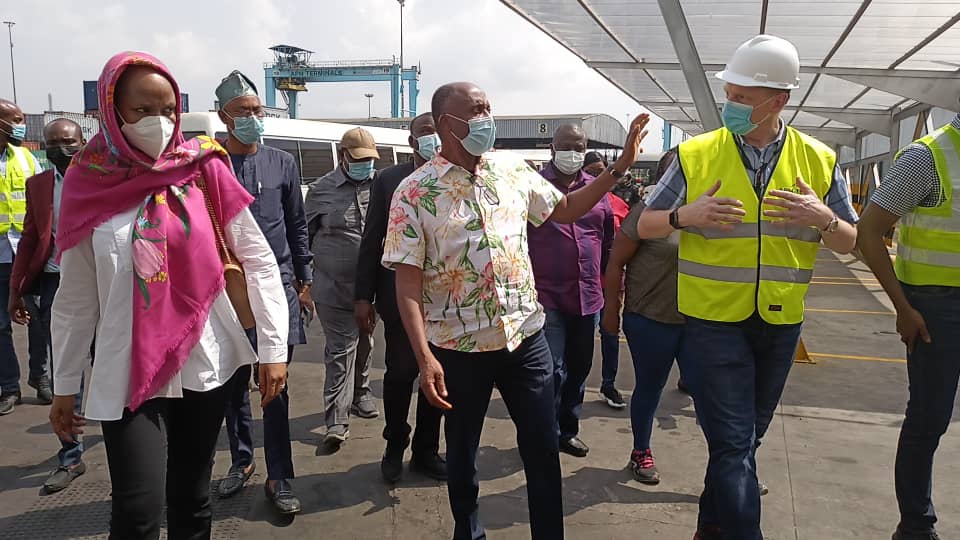 It will be recalled that in June 2020, the Nigerian Ports Authority signed an agreement with the Nigeria Railway Corporation to construct the rail track leading from the port to other parts of the country.
The announcement on the Apapa Port was made by the Special Assistant to President Buhari on Digital and New Media, Tolu Ogunlesi on Friday evening.
"Pleased to announce that the extension of the Lagos Ibadan Rail Line into Apapa Port is "Substantially completed", according to the NRC. Test-running has started, a locomotive actually went into the Port yesterday," Ogunlesi said.
Pleased to announce that the extension of #LagosIbadanRail Line into Apapa Port is "Substantially completed", according to the NRC. Test-running has started, a locomotive actually went into the Port yesterday. #infrastructure https://t.co/2TYSZlHzZs

— tolu ogunlesi (@toluogunlesi) January 29, 2021
These are images from the Apapa Port construction site as obtained by AutoReportNG