Dangote Converts 4,000 Trucks To Run on Gas In Edo
Vice-President Yemi Osinbajo says the plan by the Federal Government to convert cars of Nigerians to run on Compressed Natural Gas will start with commercial vehicles.
He said the plan was already being experimented in Edo State where he said Dangote firm had converted all its trucks to run on gas.
According to a statement on Monday by his Senior Special Assistant on Media and Publicity, Laolu Akande, the vice-president disclosed this during an interview he had with State House correspondents on Sunday.
The statement was titled, 'President understands pains of Nigerians, working out further palliatives -VP Osinbajo.'
Osinbajo was quoted as describing the plan as one of the strategies the Federal Government was adopting to make energy cheaper for Nigerians to carry out their daily activities.
He said, "One of the ways is by using Compressed Natural Gas. Government is committed to do the conversion. First of all, we are starting with commercial vehicles.
"Most commercial transporters will have the capacity to use both gas and petrol. That is already being done experimentally in Edo State.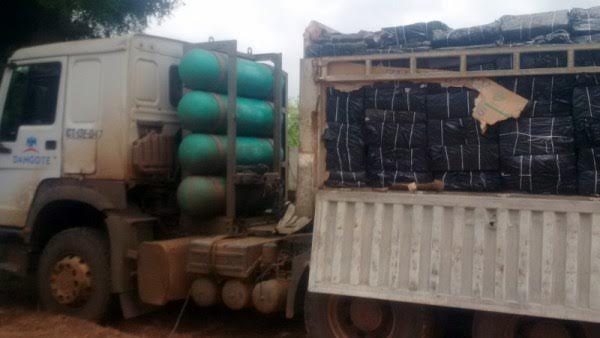 "Dangote, for instance, has converted all his trucks to the use of CNG, and that is 4,000 or even more of those trucks. It is not a particularly difficult thing to do for the commercial transporters, it may be expensive for the individual but that is also part of the commitment of government, to be able to do the conversion, and the price of gas comes at about almost half the price of petrol."
The vice president said the government was involved in other ways to reduce the burden on Nigerians, saying nobody expected a downturn in the economic fortunes of the country occasioned by the fallouts of COVID-19 pandemic.